The genius behind the Patek Philippe Nautilus dreamed up this watch – and it defies definition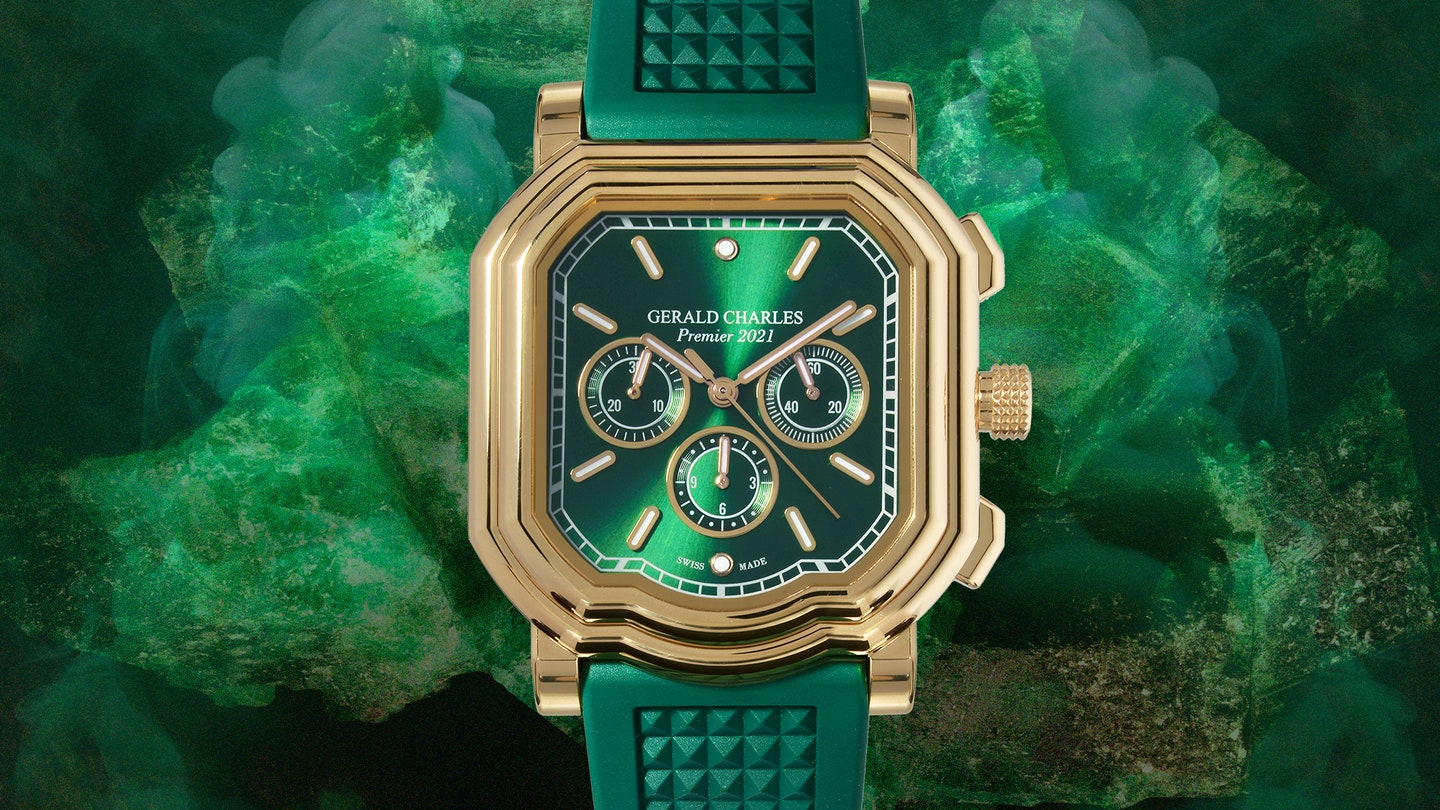 The Gerald Charles brand has revived a forgotten watch by the late, great Gérald Genta: the Maestro. Tantalisingly, there may be more Genta-designed pieces to come…
At the risk of undermining my own métier, watch reviewing is mostly a simple business. You offer a bit of context, then add some detail, and with any luck reach a sentient conclusion. I don't think I'm doing my professional kin too much of a disservice to say there are only so many ways you can describe a round steel sports watch before the subjective view of the reader takes over. No, watch reviewing is not rocket science. Nor even watchmaking.
At least, it's not until the job of settling on those simple biographical signposts is applied to the two watches released by Gerald Charles over the past week. Watches? Maybe curios. One an automatic and the other a chronograph, both are fresh expressions of the brand's only model, the Maestro, and take a moment to figure out. The case shape alone has no obvious definition, and then are these dress watches, sports watches or something else altogether?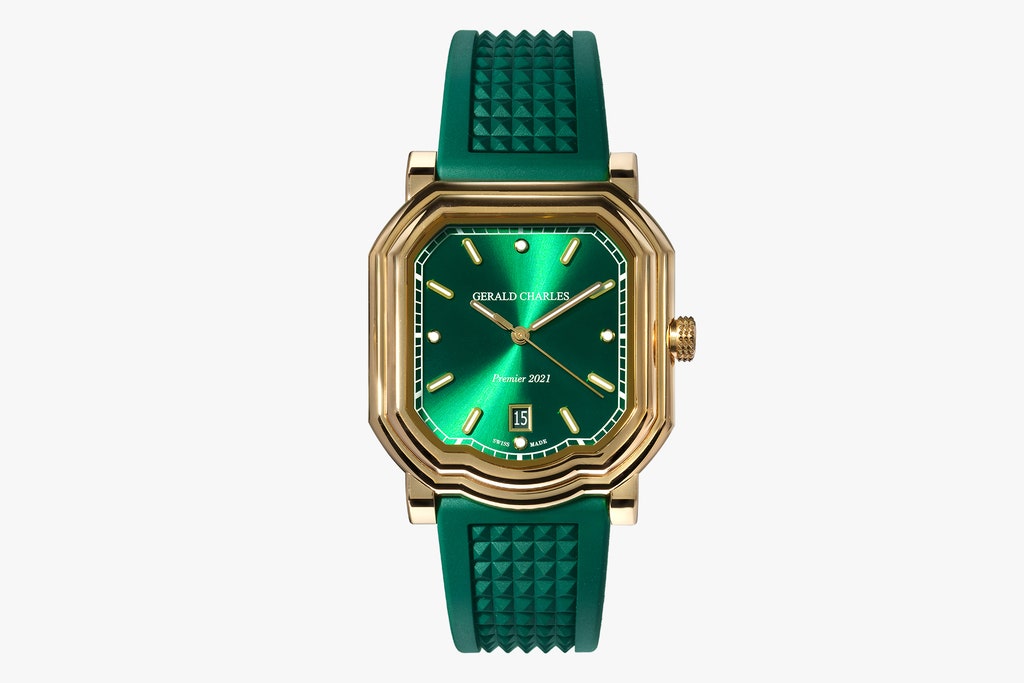 To be beyond easy definition is, I suspect, the point of the Maestro. Largely unknown until now, it was originally designed in 2006 by Gérald Genta, author or the far more famous Nautilus and Royal Oak models, also outliers on launch. Genta was both a prolific artist and watch designer, and was said to have produced around 100,000 artworks prior to his death in 2011, while many of the watches he penned have never seen the light of day.
Gerald Charles was his final fling following the sale of the Gérald Genta brand to Bulgari in 2000 (he didn't own it at the time and was said to have been unhappy about the sale). He founded Gerald Charles in the same year and owned it until 2003 when he sold to a group of investors, staying on as designer-in-chief until his death. The Maestro, which picked up on a nickname he often answered to, was said to have been his favourite and lives on, while oddball pieces such as the Sportside and Renaissance are now archived. Beyond those, there are thought to be many more held under lock and key by the brand's current management.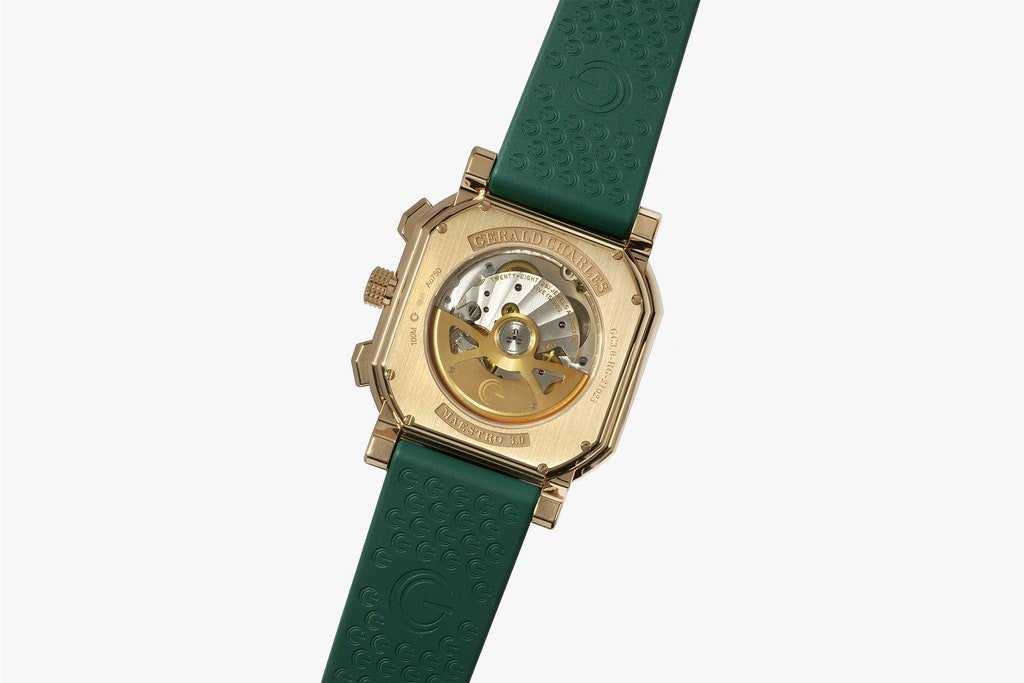 Arguably, it's this tantalising prospect, that of a loft-full of unrealised Gérald Genta watch designs, that makes Gerald Charles and the Maestro interesting. The company has been in the hands of an impossibly young and clearly very ambitious general manager in recent years, and may be on course to spread its wings if the few hundred Maestro watches being made annually prove popular. Last year, Gerald Charles produced 250-odd pieces; these two new 'Premier 2021' editions are both limited to just 25; and the company expects to be making around 1,000 pieces a year in five years' time. Will there be further Genta-inspired creations to come?
For now, the company isn't saying. But the idea that there could be is enough to be going on with.
The watches, in the interest of a review and to add what signposts I can, are both evolutions of Genta's original design and share the same ten-sided silhouette and layered, ripple-effect bezel. One of those sides is the 'smile' at six o'clock, a pen-flick Genta borrowed from a building in Rome designed by the 17th-century architect Francesco Borromini.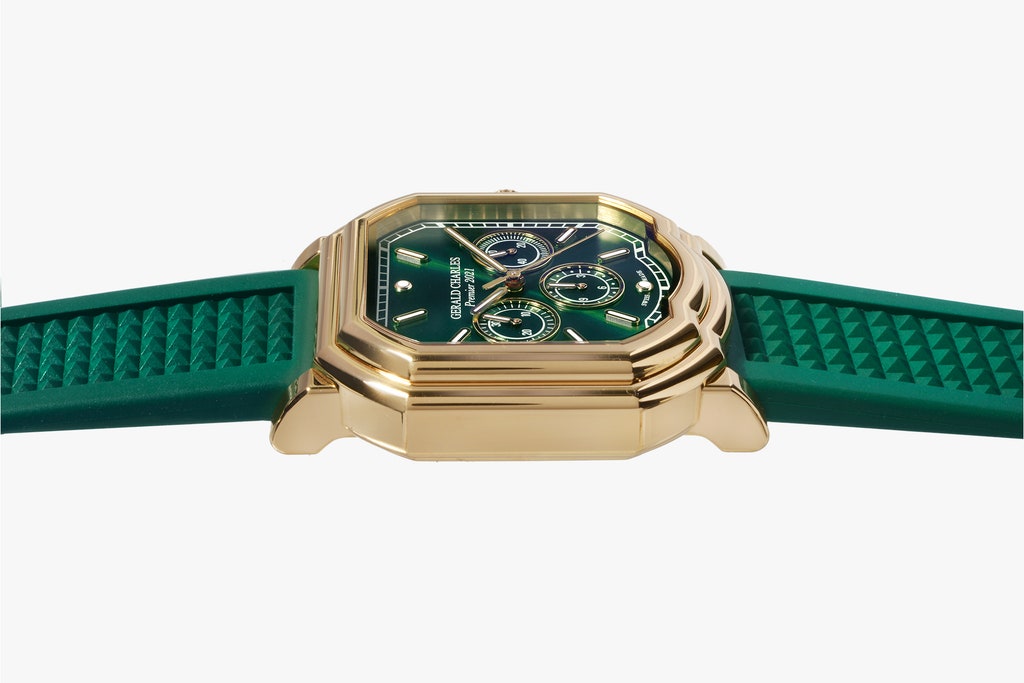 The green and yellow gold combination that gives the pair their opulent feel is said to be a one-off, never to be repeated, hence the 'Premier 2021' designation, while both the automatic and chronograph watches are powered by movements produced by the high-end movement manufacturer Vaucher. The company describes their creations as ultra-thin sports watches, and they do both offer 100 metres of water resistance, which is a sound barometer of day-to-day hardiness. The straps are rubber, decorated with a Clous de Paris motif. And their full names, for the record, are Maestro 2.0 Premier 2021 Edition and Maestro 3.0 Chronograph Premier 2021 Edition.
If there's a sentient conclusion to draw, it's perhaps that these watches come with a highly unusual, and to this point, unspoken pact: invest into these now and you might just be contributing to the future opening of the Genta vault. I'll leave it in your hands.